Jonathan Wilton Phillips Jr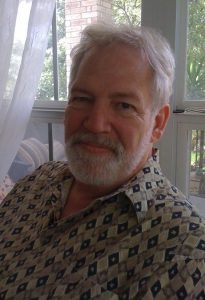 Jonathan Wilton Phillips Jr, 76, passed away on June 15, 2023. He was born January 16, 1947 in Little Rock, AR. He was a caring husband and loving father known for his sweetness, comforting presence, sharp wit and sense of humor.  He never knew a stranger and could speak to anyone and everyone he met.
His career spanned from design to computers, and he held 4 patents.  In retirement, he enjoyed his cats, photography, and avidly reading about Texas history.
He was preceded in death by his father, Jonathan Sr, his mother, Cornelia, and his brothers, Gordon and Curran.  He leaves behind a wife Wendy who will miss him and love him forever.  He is also survived by his children, JW, Laken, and Clay, and grandson, Grant.
His Celebration of Life will be held on Sunday, June 25th, 12pm at Davenport of Clear Lake, 1235 Clear Lake City Blvd, Houston, TX 77062.
In lieu of flowers, you may make a donation in Jonathan's honor to the The Michael J. Fox Foundation for Parkinson's Research.