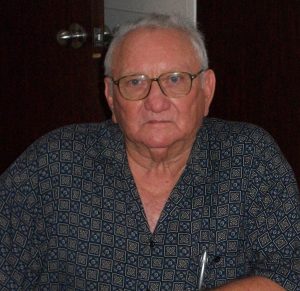 On Saturday, October 14, 2023, Johnny Ray Tidwell, loving father of three sons, passed peacefully at the age of 86.
Johnny was born on May 8th, 1937, in Jasper, Alabama to Henry Lee and Lillie Mae (Boyd) Tidwell. On November 19th, 1960, he married Ginger Pettis of Gonzales, Texas. They raised three sons, Bryce, Mark, and Todd.
Johnny served our country in the Army. He worked as a supervisor with GTE for many years. He was known for his sharp wit, a finely tuned go getter spirit and an extremely hard worker.
John was preceded in death by his father, Henry Lee, and his mother, Lillie Mae. He was the last of his siblings alive. He is survived by his wife Ginger, his three children, Bryce, Mark and Todd, and several cousins, nieces, and nephews.
A viewing will be held on Friday, October 20 at Crowder Funeral Home in League City at 5 o'clock p.m. to 7 p.m.