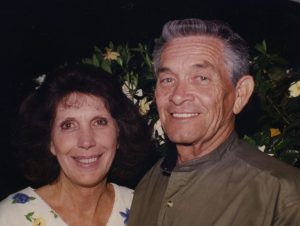 Johnnie Faye Cartwright, 82, resident of Dickinson, Texas passed away October 18, 2016. She was born August 23, 1934 in Lovelady, Texas to parents B.D. and Lucille Jones.
In her youth, she attended Howell Memorial Methodist Church in Lovelady, Texas. She was a current member of First United Methodist Church in Dickinson.
Faye was a beloved mother and grandmother. She was a 1952 graduate of Dickinson High School. She played volleyball and basketball. One of her favorite memories was of playing the snare drum for the Dickinson High School Band. She was very active on the yearbook staff and a reporter for the Dickinson Sun paper. She enjoyed playing Bunco. Jeannette Gregory and Lura Skeel were her best and dearest friends growing up.
Faye and her husband Zack were both avid drag racers and loved their corvettes. She won many Championships in the powder puff division.
She was a member of the Women's Business Association. After graduating, she started working for Texas Highway Department and retired after 35 years of dedicated service.
She was preceded in death by her husband Zack Martin Cartwright, son Gregg Cartwright, sister Bernice Cox, and brother Carl Howell. Faye prayed daily for her dear friend Ervin Brittnacher.
She is survived by her loving grandson, Zack Nolan Cartwright, as well as her three nephews Michael and Jimmy Cox, and Steven Strom; numerous other family members and friends, along with her precious cats Bonnie and Tommy.
Visitation will be held from 12:00 pm –1:00 pm Monday, October, 24, 2016 with Funeral services immediately following at Crowder Funeral Home in Dickinson, Texas. Interment will follow at 3:00 pm at Forest Park Lawndale Cemetery in Houston.