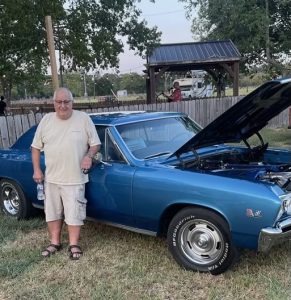 John Stephen Plovanich, 79, a resident of Santa Fe, TX, formerly of Meridian, Idaho, passed away October 1, 2023 in Santa Fe, TX. He was born in Great Falls, Montana on October 17, 1943.  John was raised in Black Eagle, Montana.  John served his country in the Air Force National Guard and was stationed in Great Falls, Montana.  
Montana is where John called home until he moved his family to Anchorage, Alaska in 1982. 
John had a professional career in sales and ownership of Alaska Pump and Supply in Anchorage, Alaska.
John and his wife Linda retired to Meridian, Idaho in 2013.  John was passionate about classic cars and was a member of the Outlaw Car Club.
John reunites with his wife of 47 years, Linda Plovanich; parents, John and Katie Plovanich; and sister, Rose Marie.
He leaves behind his daughter, Kristi Rader; son, Scott Plovanich, wife Sheila; grandchildren: Preston Plovanich, Keaton Plovanich, and Devon Radar.
A funeral service will be held at Holy Apostles Catholic Church, 6300 N. Meridian Road, Meridian, ID. 83646 on November 13, 2023 at 11:00 a.m.