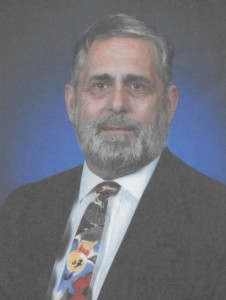 John Martin Nesheim  passed away peacefully in the early morning hours on Tuesday May 24, due medical complications following a motor vehicle accident the week before.
John was born in 1939 in Buffalo Center Iowa, to Dr Martin and Edna Nesheim, and raised in Emmons Minnesota and various points around Texas during the war.  He attended school in Rake Iowa, Emmons and Albert Lea Minnesota.  He enjoyed and excelled in athletics, lettering in football, basketball and track.  He graduated from St Olaf College, Northfield Minnesota in 1961 and the University of Houston Law School in 1965, remaining a lifelong Cougars fan. He practiced law in Harris and Galveston Counties in various partnerships and most recently solo practice.  He lived in Houston and Nassau Bay and in recent years in League City.
John was a 40-plus year faithful, active member of Gloria Dei Lutheran Church and an active leader and outreach speaker in many 12-step assistance programs around the region.  John was consistently cheerful, gregarious and ever generous, successful and well-respected as an attorney and a community leader. He enjoyed all sports and remained an enthusiastic fan.
John is survived by his brothers, Paul (Valerie) of Houston and Bob (Marlys) of Minnesota, nephews Jeff (Sue) of Houston, Andy (Zara) of New York and Matthew of Minnesota, great-niece/nephews Claire and Elliot of Houston, and his former spouse Emily Wooley and stepdaughter Tracy Sekula.  He was preceded in death by his grandparents, his parents Martin and Edna Nesheim and his daughter Nicole Marie, as well as many beloved uncles, aunts and cousins.
Reviewal will be at 10AM on Friday May 27 at Gloria Dei Lutheran Church, Nassau Bay with 11AM services following, with the Rev Brian Weaver officiating.  A reception for friends and family will follow, with a private interment alongside his daughter Nicole.  John's family wishes to express their deep appreciation to John's many friends and colleagues for their love, support and comaraderie throughout his professional career and his long and useful life.