JOHN LIDSTONE CHRISTENSEN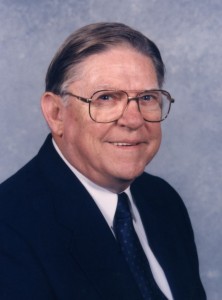 JOHN LIDSTONE CHRISTENSEN, son of Syvert B. Christensen, Sr. and Ellen Lidstone Christensen, passed away after a short illness on April 25, 2015 at his home in League City.  He was 86 years old.
John L. was born on December 14, 1928.  A lifelong resident of Galveston and a resident of League City since 2000, he was a member of St. Mary Catholic Church in League City and St. Patrick Parish in Galveston where he was baptized, educated, and married.    He was a member and former president of St Patrick's Men's Club, a member of Knights of Columbus No. 787, and in the Texas A&M Club of Galveston.  John L., as he was always called, was a graduate of Kirwin High School in 1946 and Texas A&M University in 1950.  He served as an officer in the United States Army during the Korean conflict.  In 1986, he retired as a purchasing agent from Union Carbide Corporation after 33 years of service.
He was a devoted husband, father, grandfather, and great grandfather.  He dearly loved his children and was always happy participating in their activities and, later, in his grandchildren's events.  He was an avid sports fan and participated in most sports.  He especially loved football in which he lettered both in high school and in college.
Besides his parents, he was preceded in death by two sisters – Mary Jane Christensen and Helen (Nell) Naschke, and by one brother, Syvert Christensen, Jr.
His is survived by his wife of 65 years, Teresa Sudela Christensen, four sons, and two daughters; John B. and wife Kristy,  Emily Christensen Jobe, Philip and wife Diane, Nell and husband Larry Peterkin, Stephen, and Paul and wife Raney; also one sister, Elizabeth (Betty) Curran.
He is also survived by his grandchildren; Rachel Christensen, Audrey Christensen, Jackie Jobe Albright, Jenny Jobe Applegate, John Alan Jobe III, Bridget Christensen West, Melissa Christensen Allred, Macee Christensen, Lance Christensen, Richard Morales, Amanda Morales Fails, Brian Shuett, Ashlynn Shuett, and numerous great grandchildren.
Visitation for family and friends will be held on Thursday, April 30, 2015 at 10:00 AM at St. Patrick Church 1010 – 35th Street (34th & Broadway) in Galveston followed by a Mass of Christian burial at 11:00 AM.  Entombment will follow at Calvary Cemetery (between 61st and 65th Streets) in Galveston.
Pallbearers will be nephews Stan Krovontka, Bernie Curran, Derrill Naschke, Chris Curran, and grandsons John Alan Jobe III and Lance Christensen.  Honorary pallbearers are nephews Leroy Naschke, Jr., Michael Wayne Naschke, and his 1946 classmates of Kirwin High School.
Funeral arrangements made by Crowder Funeral Home, Webster Texas.