John Clifford Bruce "J.C." Dean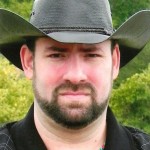 John Clifford Bruce "J.C." Dean, 41, a lifelong resident of Dickinson, Texas, passed away on Friday, June 20, 2014 at the Clear Lake Hospital in Webster. J.C. was born on December 31, 1972 in Texas City, Texas. J.C. was a beloved "Father, Son, "Big Brother", grandson, nephew, cousin, uncle and friend. As a beloved father, he leaves behind, with broken hearts, his three children that he claimed were his greatest joy and accomplishment in his life; his only son and oldest child, his rock, James and his two beautiful princesses, Alexandria and Victoria Dean of Dickinson, TX. Leaving behind his loving parents; Bruce and Peggy (Wooley) Dean, whose hearts will never heal from the loss of their oldest son, his little brother; Michael, whom he was so very proud of, his favorite sister in-law; Sandra, his beautiful niece; Savannah, and his special nephew and a gift from God; "Little Man" Aaron Michael Dean, all of Dickinson. Greatly missing J.C. will be his grandparents; C.B. and Freddie Dean of Texas City. He also leaves behind family members, uncles and aunts; John and Sandy Wooley, Jr., JD and Shirley (Wooley) Baker, James and Deborah (Dean) Northrup, Larry and Diane Dean, and Terry Dean, his cousins and their families; Jay and Stephanie Wooley, Scott and Leslie (Wooley) Sheppard, David and Erin (Baker) Elliot, Brandon and Amanda (Baker) Barker, Austin Noe, and Shelly Dean. Also missing him will be his lifelong friends and "Special Brothers"; Oscar Trevino, Mark Brown, Sid Graves, Chris Martin and Adan Coronado of Dickinson, Tx, along with many other wonderful friends.
J.C. was a 1991 graduate of Dickinson High School where he enjoyed playing and lettering in basketball. J.C. was preceded in death by his grandparents, who he loved dearly; John Henry and Edna Mae (Lamb) Wooley, Sr. they are surely standing with him now as he joins them in the house of Our Heavenly Father. J.C. will be remembered first for the great love he had for his three children, his parents, brothers and family. For him family came first. He was as very proud of his heritage as a native born Texan. He loved his country music and dancing (just like his Nanny and Papa Wooley), especially at Big Texas. He was doing this very thing the night he went home to heaven, so now he's dancing among the stars with his Nanny Wooley as his Papa watches. J.C. also enjoyed watching Houston Texans football and deer hunting in the Davy Crockett National Forest in East Texas.
J.C. was the kind of friend a person could count on, he was there to help with whatever you needed, all you had to do was ask and if it was within his power he would do it.
He was a big man with a kind, gentle soul, and a heart as big as the state of his beloved Texas.
He will be greatly missed! Heaven has surely gained a wonderfully large "Angel". May we all be better for having known such a "Man."
Rest in peace father, son, big brother, grandson, nephew, cousin, uncle and friend.
The family will accept visitors on Wednesday, June 25, 2014 from 6:00pm to 9:00pm at the James Crowder Funeral Home in La Marque. His cousin, Pastor Brandon Barker, will conduct a celebration of Life on Thursday, June 26, 2014 at 2:00pm.
Honorary pallbearers will include Mark Brown, Oscar Trevino, Sr., Thomas Hall, II, Oscar Trevino, Jr., Sid Graves and Chris Martin.