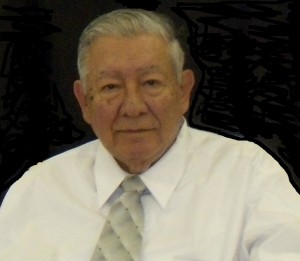 John Anthony Pistone, 86, of La Marque passed away on July 19, 2016 in Webster, Texas.  He was born July 20, 1929 in Galveston, Texas to Charles and Rose Maniscalco Pistone.  John was a lifelong resident of Galveston.  He graduated from Kirwin Catholic High School in 1947, a member of Queen of Peace Catholic Church of La Marque and St. Patrick Catholic Church of Galveston.
John was an avid fisherman and loved fishing for flounder on the 61st fishing pier in Galveston.
He is preceded in death by his wife of 58 years Priscilla Pistone, his parents, a
son, Anthony Pistone, and brother Vincent C. Pistone of Corpus Christi.
John is survived by his sons: Michael Pistone and wife Theresa of Galveston, Lt. Colonel Mark Pistone, USAF (ret) and wife Lt. Colonel (s) Nisa Pistone of
Las Vegas, Nevada, and Paul Pistone of La Marque;
grandchildren: Amanda Pistone, Kathryn Pistone, Natalie Pistone, and Lucia Pistone; great grandchildren: Olivia Pistone, and Ansley Pistone; sister Carmella Baker and husband Gary of Lexington, Kentucky; and numerous, nieces, nephews, other relatives and many friends.
A visitation will be on Sunday, July 24, 2016 from 5:00pm -8:00pm with a Vigil and Rosary at 6:00pm at the James Crowder Funeral Home in La Marque.  A Funeral Service will be at 10:00am on Monday, July 25, 2016 at Queen of Peace Catholic Church in La Marque with Father Dominic Pistone officiating with Deacon John Pistone and Deacon Harold Eskew, Jr. assisting. Burial will follow at Forest Park East Cemetery in Webster, Texas.