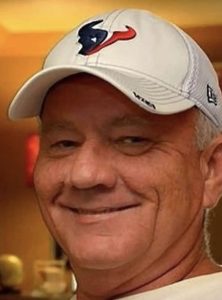 It is with great sadness that we announce the passing of Jimmy Wayne Lawler on February 17th, 2023, in Seabrook, Texas. Jimmy was born on June 3rd, 1956, and lived a life full of love and meaning. He was preceded in death by his father, Arthur Clifford Lawler Jr., and is survived by his mother, Dorothy M Yancey, and his sister, Lisa Labardini. Jimmy is also survived by his four children, Gregory Nole Hughes, Jennifer Farley, Clifford Lawler, and Bridget Lawler, as well as his seven grandchildren.
Jimmy will always be remembered for his warm and friendly attitude, his love of the sea and boating, and his passion for spending time with others. He enjoyed the company of his family and friends and cherished the moments shared together. He proudly served in the United States Navy and was a devoted father who loved and supported his children throughout their lives.
In addition to his love for his family and his country, Jimmy had a talent for grilling and BBQ, which he enjoyed sharing with his loved ones. He was an avid boatman and would often spend his free time on the water, relishing the tranquility and beauty of the sea.
Jimmy was known for his incredible work ethic and his willingness to help others. He had a successful career in the construction industry, where he left a lasting impact on the City of Houston. His kindness, generosity, and willingness to lend a helping hand were felt not only by his family and friends but also by the many people he encountered throughout his career. Jimmy's impact on the Houston community will be remembered for years to come.
A private gathering for family and close friends will be held to celebrate Jimmy's life. In lieu of flowers, the family kindly asks that donations be made to the American Cancer Society in memory of Jimmy's life.