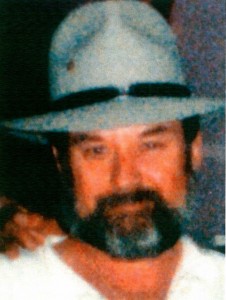 Jerry Jene McGee went to be with the Lord on Saturday, May 9th, 2015 due to Natural Causes at his home in Pearland Texas. Jerry was born on December 18, 1938 in Port Arthur, Texas.
Jerry was preceded in Death by his parents, Mr. Whitney Paul McGee and Mrs. Angelina Romero McGee of Port Arthur, and one brother, Mr. Robert McGee.
Jerry leaves behind a loving wife of 55 years, Mrs. Norma Jones McGee and three children: son, Mr. Timothy Wayne McGee wife Lisa McGee, daughter, Ms. Tammy McGee Quisenberry, Mr.Jerry Ray Guidry and Wife Phillis Guidry; 6 Grand Children: Josh, Jordan, Tory Quisenberry, Jason Gregory Scott, Laura and Brent Guidry, many great grandchildren. Jerry leaves behind three loving siblings: Mrs. Barbara Ann McGee Malone and her Husband Steve Malone, Mr. Whitney Paul McGee and his Wife Diane, of Bay City Texas, and Mr. Donald Wayne McGee and his Wife Sharron of Cypress Texas, along with many loved nieces and nephews. Jerry also leaves behind his loyal loving pet Boxer " Ms.Twigg McGee" which was a daily joy and companion to him whom he loved so dearly.
"The Rollin Cajun" dedicated his life to his Family and was a Loving hard working Husband and Father for many years. Jerry was a Long Shore man and Tow Boat Captain by trade for the majority of his life. Jerry was a lifetime member of The Local International Seafarers Union.
Jerry and his Wife Norma spent their retirement years as Small business owners of "Rollin Cajun Concessions" of Houston, Texas where they resided the majority of their lives. Jerry had a love for Cooking, Fishing, and Good Music with a Remarkable Zest for life and enjoyed celebrating so many of God's Blessing. Jerry was a member of Lakewood Church.
A memorial visitation will be held on Tuesday, May 12, 2015 from 5-8pm at Crowder Funeral Home, 2422 Broadway Pearland, TX 77581. Memorial service will begin on Wednesday, May 13, 2015 at 1pm in the chapel of Crowder Funeral Home. Memorial services will be directed by Pastor Steve Malone of Bay City, Texas.
There will be a small family dinner to Celebrate Jerry's life directly after the Funeral in the Community Center at Pearland Senior Village located at 2800 Brownstone Place where Jerry and Norma resided to console the family.
The Family has requested in lieu of flowers please make donations on Jerry's behalf to: Mr. Timothy McGee to assist the Family with Jerry's Memorial services.