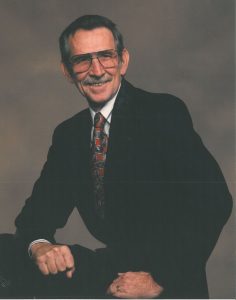 Jerry Don Tisdel, 80, resident of Pearland, Texas passed away on February 15, 2017. He was born on May 10, 1936 in Lubbock, Texas to Clarence Tisdel and Ethel Stagner Tisdel.
Jerry grew up in Lubbock, Texas and graduated from Lubbock High School in 1955. After high school, he joined the Air Force in 1958 and served for 4 years, which included time in Okinawa, Japan.
He began work for Dyanelectron a contractor of NASA in 1962 as a Mechanic and Crew Chief where he worked for 7 years and then went to work for Texas International Airlines in 1969, which later became Continental Airlines and worked as a mechanic and later promoted to different levels of management including Inspection Supervisor, until his retirement in 2001.
After retirement, he continued to work for several years as an A&P License Instructor and then most currently was employed with Core Staff/United Airlines in their Auditing department.
Jerry was preceded in death by his first wife- Daisy Wisdom; parents and sister, Juanelle Barfield.
Jerry is survived by his loving wife, Mary of Pearland, Texas; his daughter, Sharon (Rex) Perrard of Pearland, Texas; his grandson Andre Perrard; 3 step sons: John David Cook, John Henry Cook and Steven Michael Cook; 9 grandchildren and 4 great grandchildren; his brother, Berwyn (Carolyn) Tisdel of Ransom Canyon, Texas; and numerous nieces and nephews.
A memorial service will be held Thursday, February 23, 2017 at 10am in the chapel of Crowder Funeral Home in Pearland, 2422 Broadway Pearland, TX 77581.
Family welcomes everyone to a reception at Fellowship Bible church located at 1720 E. Broadway St. Pearland, TX 77581.