Jerome "Jerry" Calvin Hinson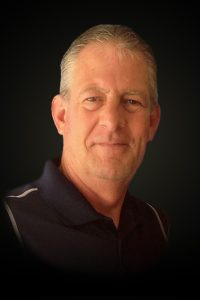 Jerome "Jerry" Calvin Hinson, 64, a resident of Pearland, TX formerly of Seabrook, TX, passed away September 25, 2022 in Houston, TX. He was born January 7, 1958 in Monte Vista, CO. Jerry was a member of Crosspoint Church and retired from T.D.S. and BP.
He is preceded in death by his parents, Jerome "Jake" Hinson and Isabelle Calugan.
Jerry leaves behind his wife Jenifer Savant-Hinson; sons: Casey Hinson, wife, Julia, Matthew Hinson, wife Dana; stepsons, Zachary Savant, Garrett Savant, Roger Biedanski; grandchild, Daxton Hinson; sister, Julie Murrin, husband Matt.
Jerry grew up playing sports, hunting, and fishing in the mountains of Colorado. He played football and was an all-star on the wrestling team in Brighton, CO and was coached by his dad, Jake. When he was 19 years old, he moved to Texas with his dad. He met his first wife, Susan, on a beach in Galveston, married in 1978, and they had twin sons (Casey and Matthew) in 1983. Jerry took a job as a plant operator for Amoco (later acquired by BP) in 1984 and worked in the Texas City crude "resid" unit, helping to refine the world's toughest crude oil into the products and energy we use every day. He retired from BP around 2006 and later took a job as a technical writer and project manager for TDS (Training and Development Systems) where he helped to prepare the next generations for safe and reliable operations on some of the most technologically advanced refining equipment in the world. More important than his work, Jerry absolutely loved his sons and was a dedicated and loving father. One of their favorite memories was waking up at 4am to drive to Galveston to go fishing and listening to the local outdoor show on AM radio to get the latest information on the best fishing spots. They also enjoyed spending weekends in November at their deer lease in east Texas. Throughout the years, Jerry was their baseball coach and took the time to play catch with them in the back yard, teaching them how to become better. He poured himself into his children and made sure they never lacked love in their lives.
In 2011, Jerry met his best friend and love of his life, Jenifer. They got married in 2017 and celebrated on a cruise ship with friends and family. A romantic at heart, Jerry would often times clear the living room floor and invite her to dance to their favorite songs. He loved to sit with her on the back porch to reminisce and laugh about life.
Visitation will be from 5 p.m. to 8 p.m. Thursday, September 29, 2022 at Crowder Funeral Home in Pearland. Funeral service will be held on Friday, September 30, 2022at 10 a.m. in the chapel of Crowder Funeral Home. Burial to follow at South Park Cemetery in Pearland, TX.
Pallbearers will be, Casey Hinson, Matthew Hinson, Zachary Savant, Garrett Savant, David Leger, and Austin Soto.