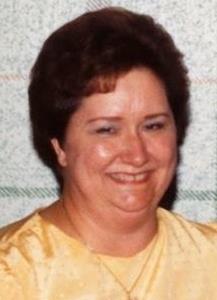 Janice Wohrley Mosher, of League City, Texas, passed away on Monday, January 19, 2015 at the age of 65. She was born on November 11, 1949 in Covington, Kentucky to Dallas and Ruth Wohrley. She married her high school sweetheart Larry, and will forever be missed and loved. Janice loved life, her friends and family dearly. She was the "star of the room", always cracking jokes and wanting to make everyone happy. Words cannot express how much we will miss our mom, if you knew her you would know that she would want us to celebrate her life and be happy for the wonderful life she has lived. You will always continue to make us smile and bring laughter to our lives.
Janice is survived by her husband Lawrence, daughters Melinda Williams and Amy Marian Mosher, grandchildren Austin Parker Williams, Tyler Douglas Williams, Sydney Ruth Williams, Bryan Christopher Williams and many other loving family and friends. A Mass in Memory of Janice will be held on Friday,
January 23, 2015 at 10:30am at Saint Catherine of Sienna, 1618 Ben King Road
NW, Kennesaw, Georgia 30144. In lieu of flowers, you may send memorials to: American Kidney Fund, 11921 Rockville Pike, Suite 300, Rockville, MD 20852.