James Phillip "Phil" Gist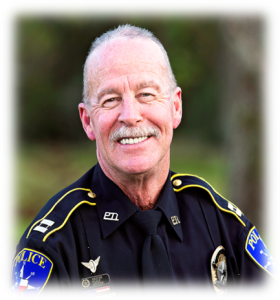 James Phillip "Phil" Gist, age 62, passed away peacefully in the early morning hours of Thursday, November 9, at his home in Dickinson, Texas.
Phil was the youngest of five children. Born in Durango, Colorado, Phil attended elementary school in the United States, middle school in Jakarta, Indonesia, and graduated from The American School in London, England. He earned his Bachelor of Science degree in Criminal Justice from Sam Houston State University and his master's degree in psychology from the University of Houston – Clear Lake.
Prior to his career in law enforcement, Phil worked as a behavioral counselor to troubled teens.  In 1984, Phil accepted his first law enforcement assignment as a Police Officer for Lufkin PD.  While serving as sergeant for Dickinson PD, he was credited for founding their police motorcycle division.  Phil continued his sergeant's career with the campus police department at the University of Houston – Clear Lake.  In 2012, Phil accepted the position of patrol officer with the Clear Lake Shores PD,.  Rising from officer to Assistant Chief, Phil retired in March of this year.  To honor Phil's dedication, loyalty, commitment, and service to the Clear Lake Shores community, Mayor Randy Chronister, the Clear Lake Shores City Counsel, Chief David Donaldson and the CLSPD team, along with the citizens of Clake Lake Shores, proclaimed August 1 as Asst. Chief Phil Gist Day.  Phil's badge number was retired as well.
Phil maintained his passion for motorcycling throughout his career by providing police escorts for over-sized loads, community events, and funerals. He also enjoyed Mardi Gras in Galveston, fishing, coin collecting, casino blackjack, darts, crawfish boils, listening to Classic Rock music, traveling with his wife, and spending time with his children and grandchildren.
Phil first met his wife, Karen, on the 26th of October 2007. They were married five years later on the 26th of October 2012. Their union blended six children — Lauren Perry and husband, Christopher, Aaron Gist and wife, Jessica, Alane Savoie and husband Marty, Anson, Caleb, and Joshua. They were blessed to welcome the arrival of eight grandchildren: Maddox, Jhett, Nolan, AnnaClaire, Mason, Everly, Baylor, and Jace. They also lovingly welcomed into their family: Hannah Glader, Sara Martin, and Courtney Barry. Phil will be greatly missed and forever loved by his very special family. Phil will also be deeply missed by his siblings: Kenneth Gist and wife, Debra, Gregory Gist and wife Deeanne, Suzanne Gist Davis and husband Dennis, broth-in-law Glen Pennington, and an abundance of nieces, nephews, and cousins.
It is said that the character of a man's friends reflects the quality of his life. The friends Phil cherished are: Christian Cox, Ricky Dixon, David Donaldson, Tracy Keele, Scott Mason, Dave McCloskey, Chet Rich, and Jerry Schmiedlin.
Preceding Phil in death are his father, Albert Nealy Gist, his mother, Nancy Drake Gist, and his sister Katy Gist Pennington.
A memorial service will be held Saturday, November 18, 2023 at 2:00 p.m. in the chapel of Crowder Funeral Home, 851 FM 517 Road West Dickinson, TX 77539, 281-337-1515.
* In lieu of flowers, please make a generous donation towards finding a cure for IPF to the
Pulmonary Fibrosis Foundation or the Wescoe Foundation for Pulmonary Fibrosis
* Members of law enforcement are encouraged to attend in a Class A uniform.
Reserved seating will be provided.
* Guests are encouraged to make special arrangements for
children under five years of age.
The Family of Phil Gist will gather for reflection after the service. We warmly invite our extended family & close friends to join us.
21361 Gulf Freeway—(281)-338-0462