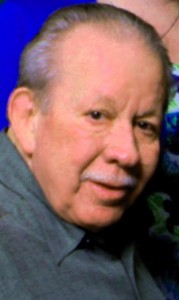 James Orban Aulds, 71, was born in Galveston, TX on August 9, 1943 and passed away on March 3, 2015 in Houston, TX. He enlisted in the U.S. Navy and served during Vietnam. Mr. Aulds is a 15 yr. resident of Pearland, TX and was an active member of Freedom Fellowship Church.  Mr. Aulds worked for HL&P for over 30 yrs. and retired in 2001.
He is preceded in death by his parents, Dennis and Frances Aulds; daughter, Jamie Lynne Aulds and brother Dennis Marvin Aulds Jr.
Mr. Aulds leaves behind to cherish his memories, wife of 38 yrs., Patricia L. Aulds; children: Kristin Elizabeth Aulds, David Michael Aulds and James Benjamin Aulds; granddaughter, Vida Channel Aulds; sister in law, Linda Nunez.
Services will be held on Thursday, March 5, 2015 with a visitation from 12-2pm and service to begin at 2pm in the chapel of Crowder Funeral Home in Pearland, with Pastor Frank Seamans and Rev. Roger Towe to be officiating Interment to follow at Confederate Cemetery in Alvin.
Pallbears: James Watson, James Graham, David Hankins, Raymond Rivera, Jesse Kliesing and Paul Ramos; Honorary pallbears: David Martinez, Steven Pridgen and Paul Jessup.
Family request that memorial contributions be made in James Aulds name to: Wounded Warriors.