James "Jim" Alexander Petek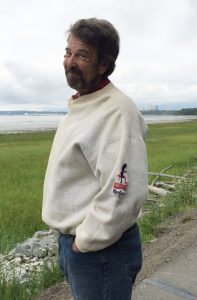 James "Jim" Alexander Petek, 62, a resident of Houston, TX since 1976, passed away August 1, 2023 in Houston, TX. He was born June 1, 1961 in Buffalo, NY. He retired after 25 years at Precision Flamecutting and Steel in Houston
He is preceded in death by his parents, Francis Charles Petek and Sheila Mae Brundage Petek.
Jim is survived by his daughter, Rebecca "Becca" Petek; sisters: Laurie Petek, Cheryl Witter – husband Rob, and Annette Mau – husband Bill; grandson(dog), T.J.
Jim was a wonderful man who loved to go fishing, BBQ, Nascar and football games with his friends and daughter. He enjoyed spending as much time as he could with his daughter, Becca. Every year Jim would go to NHRA until they decided to close it down, which he was saddened by. He is loved and will be missed by many.
There will be a Celebration of Life at Brown Sugar's Bar B Que – The Original (11030 Kingspoint Rd Unit 2) on Saturday, August 19, 2023 at 12pm til 3pm
In lieu of flowers, please donate to your local animal shelter or to the American Diabetes Association.