James (Jim) Alexander Brannen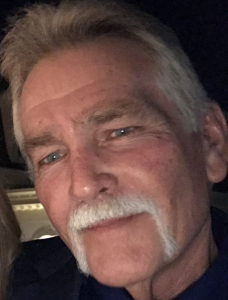 James (Jim) Alexander Brannen
10/10/1954  –  01/31/2023
Service Date 4.20.23 @ 11:15am Houston Veterans National Cemetery 10410 Veterans Memorial Dr. Houston, TX 77038
Jim was born in Miami Florida where his father Emory was stationed in Homestead, he spent most of his young life between there and Wisconsin. Realizing there was more out there he joined the Navy shortly after graduating high school and was able to see parts of the world he had only dreamed of. After leaving the service he settled in Freeport TX and went to work for Dow, it was then that he met the love of his life Margaret Lawrence. Together since 1977 their marriage brought lots of happiness and movements for work. After spending a short time working at Dow he decided to branch out on his own and started a construction business. Jim was a brilliant planner and knew what needed to be done to get the job done. He has buildings spread out from Texas, Florida, Ohio and Illinois. Through this avenue in life, he met some lifelong friends. Later in life after returning to Texas he spent the last 11 years doing maintenance at IDC where he was fondly known as Mr. Jim, or maybe another name if you didn't follow the rules. Jim gave 110% to everything he did, and that included friendship, family, work or puttering around the house. Jim was a talented artist, could draw and at one time was in a band and played the drums.
Jim is preceded in death by his Father Emory Brannen, Mother Florence Brannen. He is survived by loving wife Margaret Louise Brannen of 45 years, Son James, fiancée Michelle and their daughter Bristol, along with Benjamin Brannen, Connor Brannen, Aiden Brannen and Laila Brannen with former wife Samantha Allen. Also, Son Michael Brannen and girlfriend Heather. Brother Edward Brannen and nephews Buddy and Josh. Close family friends, Jim & Kim Walt, JD, Marissa, Amelia (little BL) and Wyatt Walt, Tara & Dane, Juan, Sam and James from IDC, Mike from Fort Walton, Bill and Bryan from the construction years and Mr. Bob and Mrs Jo from Florida and a host of other people he loved and loved him.
Jim will be sorely missed but his legend and his love will live through those he touched. We know he is rocking out in Heaven, fishing and enjoying life free of pain. In lieu of flowers please make a donation in his name to any Veterans Charity, Habitat for Humanity, No Kid Hungry, Diabetes foundation or Lung Cancer Association. The family truly appreciates all the kind words, prayers and support they have received during his illness and since his passing.