James Hilton Minter, Sr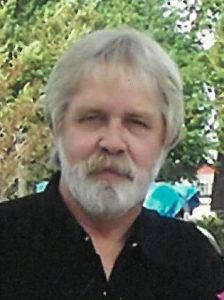 ., 69 of Hitchcock passed away on Monday, October 21, 2019 in Galveston, Texas.  He was born November 13, 1949 in Hattiesburg, Mississippi to George and Mary Minter.
James was a resident of the Galveston County area for over 50 years; he was in the United States Navy and served in the Vietnam War. He was respected as one of the best welders around, eventually owning his own welding business, Golden Coast Welding. He was a jack of all trades, but especially enjoyed carpentry and restoring old cars. He was fortunate enough to have received a heart transplant that allowed him to continue to do all the things he loved for so long.
He is preceded in death by his parents and sister Linda Carter.  James is survived by his two sons; Jason Minter and wife Tracy and James Minter, Jr., sister Marietta Minter, his five grandchildren; Jacob Minter, Drew Minter, Cameron Minter, Kylie Minter and Kendall Minter and his special nephew Gerald Carter and wife Dustie and numerous other nephews and nieces.
A Memorial Service will be held on Monday, October 28, 2019 at 7pm at James Crowder Funeral Home in La Marque.