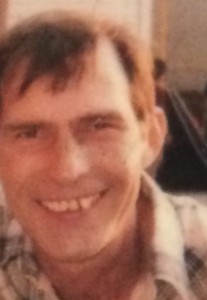 James Edgar Mayfield passed away on February 20, 2015. He resided in Santa Fe, Texas and was born a Houstonian.
James Edgar Mayfield was born to his mother, Rita Mae Mayfield and father; Edgar Boyce Mayfield on October 9, 1938. He was preceded by his two brothers, George and Charles Mayfield and his son, Clifton East. He is survived by his sister Laura Mae Williams. He was the father of five children from two separate marriages. From wife Betty Peavey there were three children, James Gabe Mayfield, Clifton East, and Mark Edward Mayfield. From his wife, Erin Michele Mayfield, two children were produced Rita Mayfield Yarbrough and Edgar McClain Mayfield. James had two daughters-in-law and one son-in-law. He had seven grandchildren and three great-grandchildren. He retired after forty years of service from the International Brotherhood of Electrical Workers as a journeyman electrician.
James Edgar Mayfield was a good man, loved all by his family and friends and will be missed by all.
A Graveside Service will be at 2:00pm on Friday, February 27, 2015 at Galveston Memorial Park Cemetery in Hitchcock, Texas with Dr. David Smith officiating. Services are under the direction of the James Crowder Funeral Home in La Marque.