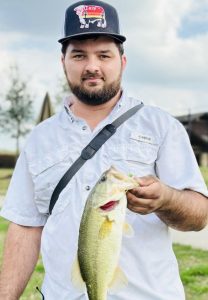 Jade Thomas Toth of Houston, Tx sadly left us on October 8th, 2023 at the young age of 24.
Jade is survived by his loving father Jason Thomas Toth and his bonus mom Heather Toth, brothers Caleb and Tyler.  Grandparents Mitchell and Rosemarie Mach.  Aunt Christy Adams, cousin Sierra Adams and many other close family and friends.
On June 3rd, 1999, a sunrise of life was brought into this world.  Jade Thomas Toth was our bundle of joy immediately.  Jade was the first son to Jason Thomas Toth and the first Grandchild of 8 to Rosemarie and Mitchell Mach. Our lives were forever changed by this beautiful being always smiling and happy.
He was an incredibly beloved son, grandson, brother, nephew, cousin to many and friend to all.
Jade was a softhearted person who was a strong individual, patient and kind. Jade was the protector of his brothers and family.
He enjoyed nature and being outside. He had a true passion for the outdoors. Jade spent countless hours on the water fishing, hunting out in the wilderness with his friends and family. He grew up with a loving father who inspired his love for the outdoors.
Jade was a family man. He cherished all of his family. He had so much love to give and no hate. He believed that God was above all and had so much faith in the lord. He went to church often and spent time with his pastor and community in the church.
Above all Jade was an amazing son and his memory will forever be embedded with us. We will live on celebrating his life and forever giving him our prayers.
The sunset on October 8th, 2023 but his light will always live.
In lieu of flowers the family has created a memorial fund to honor Jade's passion for fishing through Fin Addict Angler Foundation.
In his honor a visitation will be held at Crowder Funeral Home Chapel, Dickinson, Texas, Saturday, October 21, 2023 from 12:00 -2:00pm with service at 2:00pm.