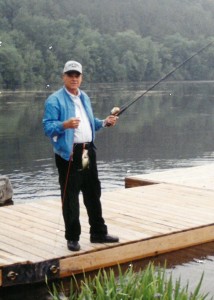 Jackie Dan Ramos, 74, passed away in Texas City, TX      on Monday, December 28, 2015. He was born in Durant, OK to Lupe and Ann Ramos on March 14, 1941. Jackie had lived in Galveston County most of his life and had spent the last 30 years living in La Marque. He served in the US Army from 1966 to 1968 and was stationed in Korea. Jackie was also the owner of Sun Coast Appliance and retired from Holliday Builders in Galveston. He was a longtime member of the First United Methodist Church in La Marque. Some of Jackie's favorite hobbies were fishing and traveling.
Jackie is preceded in death by his father; daughter, Sandra Lynn Ramos; and brother, Jimmy F. Ramos. He is survived by his mother; wife, Nancy Ramos; daughter, Sue Ann Ramos; and sister, Jacklyn Henkle. He will also be missed by his furry little friends Tobey and Emmitte.
A graveside service will be held on Wednesday, January 6, 2016 at 2:00PM at Galveston Memorial Park Cemetery in Hitchcock, TX with Rev. Chris Norton officiating.
In lieu of flowers please donate to your favorite charity or Huntington Disease society of America.