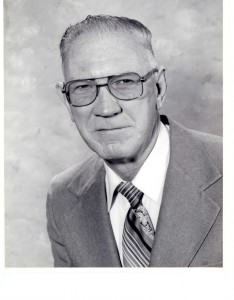 Jack A. Neuner, Sr. of La Marque, Texas, passed away on February 15, 2015. He was born on January 26, 1926 in San Antonio, Texas to E.J. and Anna Neuner. He spent his childhood in San Antonio enjoying a large family in and around the San Antonio area. Jack was very active in his church and was also in the Boy Scouts, where he achieved the rank of Eagle Scout. He attended St. Mary's Catholic School and graduated from Breckenridge High School in 1943. During his high school days, he participated in the ROTC program at school. After graduation, Jack went on to join the United States Army in 1944. He received his basic training at North Camp Hood and was later transferred to the 80th Chemical Warfare at Camp Swift and then to the Philippine Islands. Jack was active during World War II until he contracted malaria.
After being discharged from the Army in 1946, Jack went to work for Pan American Oil Refinery as a Lab Tech. Upon Jack's return from the military he met Estelle Wakefield; they were married in 1947. Together, they embarked on a 54 year journey and raised a family of four children, Joyce, Jack Jr., Jean, and Jerry. In 1952, Jack and Estelle moved their family from Galveston to La Marque. Jack founded the first active Volunteer Fire Department at the refinery in November of 1965; he served as refinery fire chief for 21 years. He also played a very large role in starting an emergency mutual aid system between the refineries in Texas City.
Jack was very active in the community; he enjoyed nearly 50 years with the La Marque Volunteer Fire Department, was on the La Marque City Council from 1967-2001 and was named Mayor Pro-Tem of La Marque on May 15, 1992. He worked with the City Parks and Recreation Department and put some time in working with the softball and baseball leagues, Girl Scouts, Boys Scouts and served as a Board Member on a number of Local Charities. He was also very involved in his church, Queen of Peace Catholic Church, the Knights of Columbus of La Marque, and was President of the Red Cross and taught their First Aide Classes. After retirement from Amoco in 1986, Jack spent some time as a Volunteer at Mainland Medical Center in the E.R. He and Estelle also did a bit of traveling and spent their time enjoying each other, as well as their children, grandchildren and great-grandchildren.
Jack is preceded in death by, his loving wife of 54 years; Estelle Wakefield Neuner, his son; Jerry Neuner, and granddaughter Khristi Hardee. He is survived by his sister; Mary Lou Broom, children; Joyce Thiem of Houston,Texas, Jack Neuner, Jr. and wife Marsha of Chico, Texas, and Jean Atwood of Richardson, Texas, grandchildren; Traci Hayes (Kevin), Jennifer Landry (Daniel), Melissa Reukema (Brian) and Sean Atwood (Terra), great-grandchildren; Corey Hayes, Katie Mullen, Destinee Hardee, Reagan Hardee, Corsi Nabors, Jenna Landry, Cameron Landry, Brady Reukema, Logan Reukema, Madison Atwood, Bryce Atwood and Aiden Atwood, and a host of other family members and friends not mentioned.
Visitation will be held on Friday, February 20, 2015 from 6:00 pm to 8:00 pm, with a vigil starting at 7:30 pm at the James Crowder Funeral Home in La Marque. A funeral service will be held on Saturday, February 21, 2015 starting at 2:00 pm at the Queen of Peace Catholic Church in La Marque, followed by a graveside at Mt. Olivet Cemetery in Dickinson, with Father Chacko Puthumayil, officiating.
Pallbearers will be; Sean Atwood, Daniel Landry, Brian Reukema, Moses Druxman, Gordon Patterson, Joe Evans, and Cameron Landry.