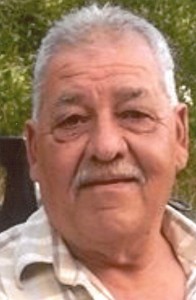 Isauro Alanis, a 15 year resident of Alvin, TX formally from the Valley, passed on June 13, 2016. He was a self-employed mechanic.
Mr. Alanis is preceded in death by his parents, Adan and Otilia Alanis and his brother, Adan Alanis.
Mr. Alanis leaves behind his wife of 40 years of marriage, Maria Alanis; son, Hector Alanis and wife Norma; daughters: Sandra Rodriguez and husband Isaias, Erika Alanis, Sonia Reyes and husband Uriel, Rosa Longoria, Esmeralda Blanco and husband Artemio; 17 grandchildren; sisters: Maricela Alanis, Armandia Alanis, Maribell Alanis, Mireya Castrejon and San Juanita Garcia; brothers: Juan Alanis, Osiel Alanis, Isaac Alanis and Elias Alanis.
There will be a visitation Wednesday, June 15, 2016 from 11am to 8pm at Crowder Funeral Home in Pearland. Funeral Service will begin Thursday, June 16, 2016 at 12:00 pm in the Chapel of Crowder Funeral Home.
Pallbearers will be: Hector Alanis, Isaias Rodriguez, Uriel Reyes, Hector Alexis Alanis, Derick Marroquin and Elias Alanis.