Irene Marie Kayser Slovak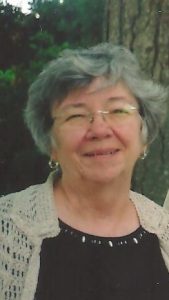 Irene Marie Kayser Slovak, 74, of Santa Fe, passed away Sunday, November 20, 2016 at her home. She was born February 25, 1942, in Toledo, OH. Irene was a dedicated wife, mother and member of the Catholic Church. She worked tirelessly defending the rights of the unborn by prayer, sacrifice, vigils, marches, and pickets. She also campaigned against the Equal Rights Amendment on radio and television and in live debates. She opened her home and her heart so many times over the years to anyone in need, providing not only help but also an example of charity and faith. Her love of God and strong faith were the center of her entire life and were most evident in her death.
Irene was preceded in death by her mother, Irene; father, Frank; brother: Frank; brother, Edward; and brother, Richard.
She is survived by her husband, Joseph; daughter, Julie; daughter, Sarah (Sr. Marie Sabina); and sister, Margaret.
Irene's family will receive visitors from 6:00 pm to 8:00 pm, Friday, November 25, 2016, at Crowder Funeral Home in Dickinson. A rosary will be said at 7:30. A Requiem Mass will be said on Saturday, November 26, at 10:00 am at Stella Maris Catholic Chapel, 1131 Delaney Rd., La Marque, Texas 77568 with burial following at Mt. Olivet Cemetery. A reception at Stella Maris Catholic Chapel after the burial.