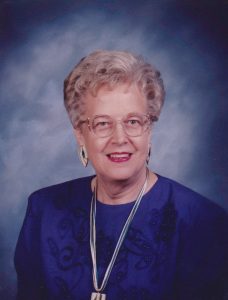 Inge Kragh Dyrved, age 84, passed away quietly at home on December 8, 2017 after a short battle with cancer.
Inge was born in Nakskov, Denmark on November 2, 1933 and was married to her husband, Bjarne Dyrved, on March 16, 1963.  She worked as a physical therapist in Copenhagen, Denmark before the family moved to Houston, Texas in 1975.  She worked for 21 years at H&R Block, twenty of those years as office manager in League City, before retiring in 2003.
She is survived by her husband of 54 years, Bjarne Dyrved; by her elder son Hans-Henrik, his wife Lena, and their two sons Viggo and Max; and by her younger son Niels-Jorgen, his wife Roxanna, and their son Odin.
A service will be held at 11 AM, on Saturday, December 16, 2017, at Webster Presbyterian Church, 201 W. NASA Road 1, Webster, Texas 77598.  In lieu of flowers, please make a donation in Inge's name to Webster Presbyterian Church.