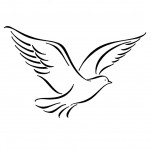 Ignas Dubauskas Jr, 76, passed away on August 10,2016 at home surrounded by his family in Houston, TX. He was born on September 26, 1939 in Rio de Janeiro, Brazil to Ignas Dubauskas and Anele (nee Kovas). Ignas is survived by: his wife of 44 years, Zita; son and best friend Ignas and daughter, Zita and her husband Gino Lim and their children Ariana and Andrew. He also is remembered fondly by his nieces, Alice and Geni, his nephew Edmundas and their families as well as many other extended family and friends throughout the world.
He came to the United States in 1967 where he initially worked in publishing but ultimately was able to transfer his passion for cars and mechanics and owned car dealerships and an auto mechanic shop. He retired in  2006 and moved from Chicago to Houston to join his son and daughter, as well as escape from those bitter Chicago winters and be closer to the climate he had grown up in. He had a passion for cars and continued to "volunteer" at the local mechanic shop. He mostly enjoyed spending time with his family laughing and telling jokes and stories. He was very close to his older brother, Edmundas who succumbed to an equally brief battle with cancer on March 3, 2016, so we feel he was called to join his beloved brother quickly in Heaven,
A memorial mass will be held on Friday August 19th at 1pm at St. Bernadette Catholic Church, 15500 E Camino Real, Houston, TX 77062. His wish was to have his ashes be scattered in Rio where, his parents and brother are resting. We plan to fulfill his wish at the one year mark of his passing.