Ignacio Guadalupe Martinez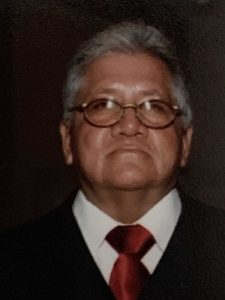 Ignacio Guadalupe Martinez, 74, a 39 year resident of Pearland, TX passed away September 18, 2019, he was born in Houston, TX on December 3, 1944. Ignacio was employed for 30 years as a Diesel Mechanic at Houston Lighting and Power Company.
Ignacio was what one would call a genius with a wrench. He could fix anything thing that rolled, cut, or spun; and he did that for folks for miles around. He was a man of few words so when he did say something you knew his words were meaningful and sincere. He will be missed dearly by those whose lives he touched.
Ignacio is survived by his sons: Ignacio Martinez Jr., wife Yvonne and Danny Martinez; grandchildren: Ayanna Martinez, Sebastian Martinez and Arian Martinez; sisters: Mary Trujilo and Rose Martinez; brothers: John Martinez, Victor and Hector Martinez.