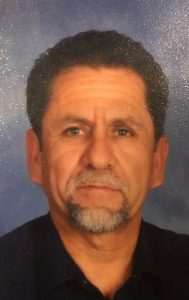 Ignacio Ayala was 57 years old, a resident of Dickinson, TX. He passed away on November 13,2020. Ignacio was born on January 29, 1963, in Matamoros, Mexico. He lived here in Texas for20 years, was self-employed in his own construction business, and was a member of Nassau Bay Baptist Church.
He had a loving wife Maria Gomez; 4 daughters, Camila Ayala, Eloisa Ayala, Mariana Ayala, and Alejandra Ayala; and a son Andres Ayala.
He was a loving husband, father, son, brother, and friend. Ignacio Ayala was humble, loving, and brave. Every time he saw a door close he opened his own, there was always room at his
table. He always encouraged everyone to be and do their best. He was a father to most, a mentor, and a leader, the lessons and advice that he gave us all will always stay in our hearts.
While people are always in a rush to live their lives he took his time with his. He lived every moment appreciating the beauty in life itself. For those who knew him, know that there is none
like him, for how could a person have such qualities. Ignacio Ayala was a great man who even to the end of his life lived it with love and faith in God.
A visitation for Ignacio will be held on Thursday, November 19 at 9:30 AM at Crowder Funeral
Home in Dickinson, Texas followed by the funeral service at 11:30 AM. Interment will follow at
Mount Olivet Catholic Cemetery in Dickinson, Texas.