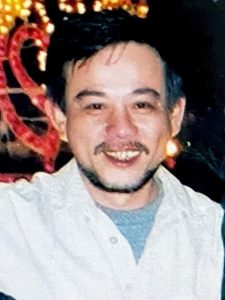 Hung Duc Nguyen, 53, a longtime resident of Houston, TX, passed away on February 16, 2022. He was born April 1, 1968 in Vietnam.
He leaves behind his sons: Dung Nguyen, Phat Nguyen, and Loc Nguyen; Ex wife: Thuy Vo; parents Nhuan Doan and Mai To ; Aunt Kim Tran, sisters: Hanh Nguyen, husband Lam; Van Nguyen, husband Chau; Thuy Nguyen; brothers: Cuong Nguyen, wife Diem; Randy Nguyen, wife Phuong; Tai Nguyen, wife Truc Le.
There will be a visitation on Monday, February 21, 2022 from 5:00 to 9:00 p.m. in the chapel at Crowder Funeral Home in Pearland, TX.  Funeral service will be held Tuesday, February 22, 2022 at 10:00 a.m. at Crowder Funeral Home.