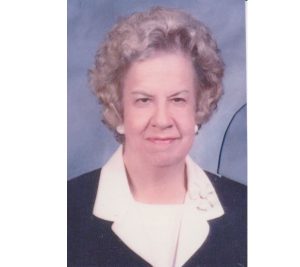 Hear Ye! Hear Ye! Excitement Reigns!
Hellen Rice Holt joins her best friend Jesus, unites with Jack Holt, her beloved husband and best pal of 50 years, her parents, her sisters, and more friends in Heaven.
Even with rejoicing to be with these, she was sad to leave behind, her children, Marilyn Kelly, Mark and Jo Ann Holt, Melissa Holt, her grand-children, Stephanie and Brandon Kelly, Natalie Holt, and Anastasia Bowman and her son, Jack Bowman, her eight great grand-children, and many others.
Hellen was an early resident of Clear Lake City, moving here in 1965. She was a retired teacher of 30 years, 20 years at Clear Lake Intermediate School. Also, Hellen was a long-time member of Clear Lake Baptist Church.
She received her Master's Degree from East Texas Baptist University where she was voted campus favorite. Her wit and loving nature will be missed.
Private family burial will be in East Texas. In lieu of flowers, donations should be sent to her favorite charity, the Franklin Gram Ministry, Samaritan's Purse, P. O. Box 3000, Boone, North Carolina 286073000, in memory of Billy Graham. Well, that's all folks. See you THERE! Hopefully!