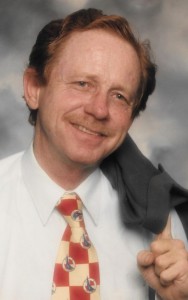 Harry Joseph Poole of Friendswood, TX died on October 2, 2015. Harry was born in Pittsburgh, PA to his late parents Alice and Wayne Poole on June 3, 1941. Harry was a graduate of Thomas Jefferson High School and graduated with a BBS from St. Mary's University. He joined the Army after high school and served in Japan. Harry was an avid fisherman and a lifelong salesman.
Harry is survived by his daughter Teresa Bruner and husband Chuck, and son Joseph Poole and four grandsons , Ryan, Matthew and Luke Bruner and Joseph Poole. Other surviving family members include his brothers Edward (Manon) Poole, James (Nancy) Poole and sisters Mary (Ray) King, Jeanne (Richard) Yoder, Elizabeth Schumann, Lucy (Dennis) Casey and Margaret Poole and numerous nieces and nephews. Harry was predeceased by his sister Judith Reed.
Rosary will take place on Tuesday, October 6th at 10:30 AM followed by a funeral mass at 11:00 at St. Brigid's Catholic Church, 6907 Kitchener Rd. in San Antonio.
In lieu of flowers, the family asks that donations be made to www.amvets.org or a charity of your choice.