Grafton "Chip" Tennant Austin III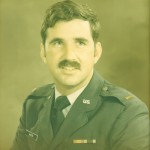 Grafton "Chip" Tennant Austin III, of La Marque, Texas, passed away on Thursday, April 24, 2014. He was born in Galveston, Texas on February 14, 1945 to Barbara and Grafton T. Austin, Jr. A lifelong resident of La Marque, with a few years spent in Austin, Grafton was a member of the St. Michael's Episcopal Church in La Marque. Grafton served in the United States Air force during Vietnam, and worked as a pilot for Westside Airways.
Grafton is preceded in death by his father; Grafton T. Austin, Jr. He is survived by, his loving wife; Lisa Champie Austin, his mother; Barbara McFarland Austin, his two sons; Gant Austin of The Woodlands, Texas, and Stephen Austin of Kyle, Texas, his two step-children; Kyle Turner of La Marque, and Meredith Turner of Austin, Texas. Grafton also leaves behind to cherish his memory, his two sisters; Elaine Austin Hefley of Georgetown, Texas, and Annette Austin Fiqueroa of New Orleans Louisiana, his brother; Thomas Austin, and his two grandchildren; Leah Austin and Hannah Austin.
A funeral service for Grafton will be held at the St. Michael's Episcopal Church, 1601 Lake Road, La Marque on Monday, April 28, 2014 at 10:00am, with Rev. Dr. Bob Moore officiating. Interment to follow at Galveston Memorial Park in Hitchcock.
Pallbearers will be, Walter "Yank" Wilson, Kyle Turner, Spencer Whitcomb, Thomas Austin, Gant Austin, and Stephen Austin.