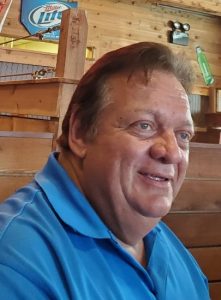 Gerry G. "Redrock" Key, 61, longtime resident of Santa Fe, Texas passed away June 17, 2020. He was born December 7, 1958 in Springfield, Massachusetts to parents John and Josephine Malone Key of Alvin. He was a member of Our Lady of Lourdes Catholic Church in Hitchcock, Texas. Gerry was a loving husband and father. He coached Little League Sports including Soccer, Baseball and Basketball. He enjoyed and helped in the Galveston County Fair and Rodeo. He loved fishing, shooting guns, and lived life to the fullest. He loved working with kids and he never met a stranger. He had a sense of humor with a character to match.
He is survived by his loving wife, Mary Key; son, Gary Key and wife Kimberlee, and granddaughter Kaylee, son, Garret Key; his mother, Josephine Key, age 92. Sisters, Linda, Cindy, and Pam, brothers, Danny and Jaime.
Visitation will be held from 12:00 p.m. to 1:00 p.m. with a service beginning at 1:00 p.m. on Sunday, June 28, 2020 at Crowder Funeral Home Chapel in Dickinson, Texas.
Please join the family for a Celebration of his Life following the service at Key Ranch.