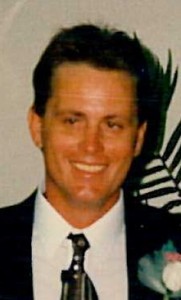 Gerry E. Guice, a 20 year resident of Manvel, TX passed away January 12, 2016. He was born July 16, 1962 in Houston, TX, and grew up in Pearland, TX. Mr. Guice served our country in the U.S Army. He was a Christian man of good faith and left this world too soon. He was a member of the Millwright Local Union 2232.
He is preceded in death by his father, Herman Guice and step-son Blaine Davenport.
Mr. Guice leaves behind his wife of 21 years, Kathryn Guice; daughters: Jessica Guice and husband Jered Chambliss and Savannah Guice; step-son, Mason Davenport: mother, Maggie Guice; sisters: Connie Graves, Donna Propri and husband Jerry; brother, Jeff Guice; grandchildren: Emaree Chambliss, Deonna Davenport and Dominic Davenport; mother in law, Lillian Dybiec; brother in law, Craig Dybiec; sister in laws: Jean Harmer and husband Dan and Linda Nanna; and many other loving family members and friends, to include long time dear friends Mike Haney and Greg Bryson.
Visitation will be Sunday, January 17, 2016 at 1:30 pm followed by a service to begin at 3:30 pm at Crowder Funeral Home, 2422 Broadway Pearland, TX 77581.