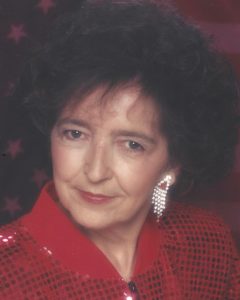 Geraldine Miller, resident of Santa Fe, Texas passed away January 15, 2018 in Webster, Texas. She was born October 11, 1942 to parents, Guy T. Brewer and Annie B. Brewer. She was a seamstress for over 40 years and worked in the Textile Industry. She specialized in making designer drapes and upholstery.  She was extremely smart, competitive and accomplished anything she set her mind to.  She had a lifelong goal of completing school and graduated in 1997 as a Phi Theta Kappa graduate with an Associates of Applied Science degree majoring in Accounting.  She was a dedicated wife, mother, grandmother, sister, aunt and friend!  Her family meant the world to her and she put them first always!  She never missed a birthday, graduation or grandparent's day and you never had to question her love for you as she let you know it all the time!
She is survived by her husband of 34 years, Truel Lavelle Miller, and daughters, Charllot Dunnbier and husband Danny, and Susan Rowland and husband Neal; sons, David R. Smith, Benji Miller, Robert Mann, Carl Mann and wife Sabrina; brother James Brewer and wife Brenda; grandchildren, Kelly Jover and husband Tom, Matthew Dunnbier and wife Heather, and Kendell Smith; great-grandchildren, Wyatt Dunnbier, and Baby Jover.
Visitation will be held from 10:00 a.m. – 12:00 p.m. Saturday, January 20, 2018 at Crowder Funeral Home in Dickinson, Texas. Funeral Services will follow at 12:00 p.m.
Interment will be held following the service at Hayes Grace Memorial Park in Hitchcock, Texas.