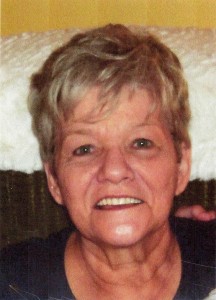 Geraldine Judith Heimann, 73, of Dickinson, passed away November 18, 2015 in her home. Gerry was born February 1, 1942 to John and Mary Delores Hiko in McKeesport, Pennsylvania. She was a member of the Texas State Teacher Retired Association after working as a school secretary for Dickinson High School for many years and a loyal member of the VFW Ladies Auxillary Post 6378. Gerry was preceded in death by parents and by a son, John Albert Tewell.
Gerry is survived by her loving husband Kenneth N. Heimann; children, Jessica Ann Decker, Anthony John Tewell and wife Debbie, Michael Christopher Tewell and wife Diane, Kenneth Heimann, Jr and wife Christina, Timothy Joseph Heimann and wife Cynthia, and Christine Alane Gilmer; sister, Delores Marie Kemple and husband Frank; twenty-five grandchildren and eight great grandchildren.
A visitation in her honor will be held, 3:00 – 5:00 pm, Sunday, November 22, 2015 Crowder Funeral Home, Dickinson, Texas. Funeral services will be held 10:00 am Monday, November 23, 2015, Crowder Funeral Home Chapel, Dickinson, Texas with interment following at Galveston Memorial Park, Hitchcock, Texas.
Honored to serve as pallbearers are Ronnie Decker, Tim Cromie, Mike Conley, Ron Morales, Wayne Turner, and Fred Heimann.