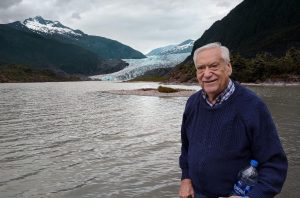 George Leon, passed away on March 30, 2023, in Dickinson, Texas, at the age of 81.
He was born on May 7th, 1941, in El Paso, Texas, to parents Ana Maria and Teodoro Leon.
George attended Burges High School in El Paso and graduated from the University of Texas at El Paso with a Bachelor's in Music Education. He had a passion for teaching and music and brought both together through two career paths- one as a conductor for over 30 years across multiple school districts and one, in retirement, with Lisle Violin Shop supporting those same students and schools he taught at all those years. He had a passion for travel and always made summers his launch pad for family adventures. He also loved the Astros and was strong in his Catholic faith until the end.
He is preceded in death by his parents, Teodoro and Ana Maria Leon; his brothers, Ted and Joseph Leon; and his sisters, Emma Lucero and Julieta Martinez.
He is survived by his wife, Pennye Leon; his two sons, Chris and Patrick Leon, along with their wives Karen and Crystal; his sisters, Connie Lazenby, Yolanda Gonzales and Barbara Robbins; and his grandchildren, Camden, McKinley, Charles, Easton, and Adalynn Leon.
His service will take place on April 21, 2023 at 11:30 AM  at St. Paul's Catholic Church in Nassau Bay, Texas.
His burial, attended by family only, will be located at Mount Olivet Cemetery in Dickinson, Texas within the St. Dominic section. The obituary will be updated with specific burial information at a later date.
In lieu of flowers, donations can be made to Catholic Charities of Houston, Archdiocese of Galveston-Houston, or the Parkinson's Foundation.