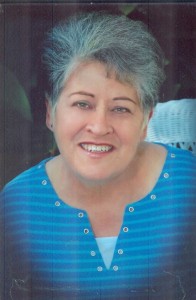 Gayle Kindle, 74, passed away Wednesday, March 16th at home in Clear Lake, Texas. Gayle was preceded in death by her husband Hugh Kindle, parents Carrie and L.T. Stone, sisters, Alice Kyser, Jackie Stone, and Shirley Bonner. She is survived by her daughter Kelli Stevens and her two grandsons Beau and Wyatt Stevens.She is survived by sisters, Linda Stone, Austin Texas, Kathryn Horn Grant, Oklahoma, and one brother Howell Stone, Pasadena, as well as many nieces and nephews.
Gayle graduated from Pasadena High School in 1960. She worked for many years for Texas Instruments and then Rainey Pool Company. She met her husband, Hugh, during this time, married and spent 41 years together. In 1972 their world changed forever when their daughter Kelli was born. Gayle enjoyed spending time with her grandsons and followed their activites with great pride and joy.
Gayle love her church and for several years directed a women's group, singing praises to the Lord. Gayle was wonderful in remembering birthdays and sent cards faithfully which her family will greatly miss.
The funeral service will be held at 10:00 AM on Monday, March 21, 2016 at the First Baptist Church in Webster, Texas with the burial following in Caldonia, Texas.
In lieu of flowers, donations can be made to the First Baptist Church of Webster 420 Slossen Webster, TX 77598 phone 281-332-4041 or a charity of your choice.