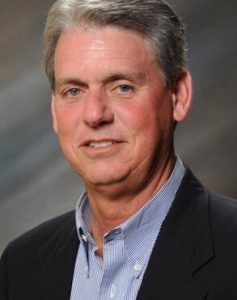 Gary David Noto, a native of New Orleans and longtime resident of League City, TX was called to his heavenly home while surrounded by family on Saturday, February 25, 2023. He was 67 years old.
He was preceded in death by his parents, Peter and Gayle Noto. Those left to cherish his legacy are his beloved wife of 43 years, Kim Romaire Noto; children Amanda Noto Kleckley and husband Jon Kleckley; Peter Noto and wife Niki Holton Noto; Maria Noto Moynihan and husband Ryan Moynihan; Aimee Noto Kindle and husband Kyle Kindle; his siblings Peggy Noto Moktarnejad and husband Siamak Moktarnejad; Brian Noto and wife Mary Noto; Julie Noto; and Gina Noto and wife Ronda Gabb. Gary was known as "Poppy" to nine adoring grandchildren Madeline, Andrew, Preston, Penn, Hudson, Hallie, Nora, Rory and Owen. He is also survived by many nieces, nephews and wonderful friends.
Gary was born on March 10, 1955 to Pete and Gayle Noto in New Orleans, Louisiana. Gary graduated from Brother Martin High School in 1973 and then from Nicholls State University in 1978. He played on the Nicholls State golf team and was a member of Pi Kappa Alpha fraternity, a source of many close lifelong friendships.
His life was full of rich experiences and those who are fortunate to have known him have deemed him the "gold standard" of a man who led by example, lived with integrity and practiced kindness and compassion every day. Above all, the experiences he cherished most were those spent with family – whether it be dinners at the kitchen table or traveling the world together. Gary earned the title "Poppy" in December 2009 and since then, golf cart rides with the grandkids always took priority.
Gary was a devoted follower of Christ and navigated his life as such. He was passionate about selfless service and worship and he remained active in the Catholic church since childhood. He worked in the industrial cleaning business for 38 years and before retiring, he spent the majority of his career at HydroChem. Additionally, he served on numerous company boards including the Health and Safety Council, where he served for six years as a board member to ensure safe practices for workers in the petrochemical industry nationwide.
Those who know Gary best know it would be remiss not to mention his favorite pastime – golf. He played competitively for much of his life and also enjoyed teaching the game to others, whether it be organized lessons or just offering a quick tip or two while out on the green with friends. In fact, the annual week-long 'Challenge Cup' hosted by the South Shore Harbor Country Club will now be known as the 'Gary Noto Cup' in his honor. This beautiful tribute will allow Gary's name to live on forever in one of his most cherished places.
Relatives and friends are invited to attend the visitation on Thursday, March 2nd from 5:00 to 6:30 p.m. immediately followed by a Vigil at 6:30 p.m. and Rosary at 7:00 p.m. at St. Mary's Catholic Church in League City, located at 1612 E. Walker St. An additional visitation hour will be held Friday, March 3rd at 10:00 a.m. ahead of Funeral Mass. The celebration of Gary's life will begin Friday, March 3rd at 11:00 a.m. at St. Mary's.
Interment will follow Mass at Mount Olivet Catholic Cemetery located at 7801 Gulf Fwy. in Dickinson, TX.
In lieu of flowers, memorial contributions may be made to one of two organizations that were nearest to Gary's heart:
Houston Pregnancy Help Center
P.O. Box 2323
Houston, Texas 77252
https://www.houstonpregnancyhelpcenter.org/
Deep Waters Academy
P.O. Box #591515
Houston, TX 77259