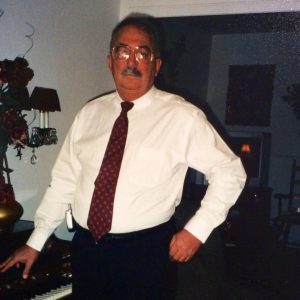 Fred S. Hild, passed away on Thursday January 12, 2017 in Webster, Texas at the age of 70. He was born in Spartanburg, South Carolina to Carl and Alta Jones Hild on August, 27 1946. He graduated from Pampa Senior High School in Pampa, Texas in 1965. He served in the US Marine Corp with a tour in Vietnam (1965-1969), National Guard (1969-1972), was an ROTC member at Pittsburg St. University (1972-1974). In 1974, Fred became a Commissioned Officer into the US Medical Service Corp and was part of the 82nd Airborne Division. He retired in 1990 with a total of 22 years of service achieving the rank of Major. He was a 32nd degree Mason and a Purple Heart recipient.  He was preceded in death by his son, Nicholas Edward, his parents, his brother Donald and sister Jane and four step brothers. He is survived by his wife of 46 years, Donna, sons Michael Aaron, Carl David (Susan), daughter-in-law, Kristy Hild, grandchildren Joshua, Krystal, Austin, and Izabella. He is also survived by brothers, David Hild (Kay Hild), Clarence Willis, sisters, Barbra Willis (Ernie Willis), Judy Willis, Mary Helen Movius (Dale Movius).
He was a member of Texas Avenue Baptist Church in League City. Memorials can be made to the Bible Ministry at Texas Avenue Baptist Church.
The family will receive friends on Tuesday, January 17, 2017 from 5-8:00 pm at Crowder Funeral Home, 1645 East Main Street, League City, Texas 77573. A ceremony will follow on Wednesday at 10 am at Crowder Funeral Home with Pastor Rudy Guerrero officiating. Interment will take place at Forest Park East Cemetery in Webster.