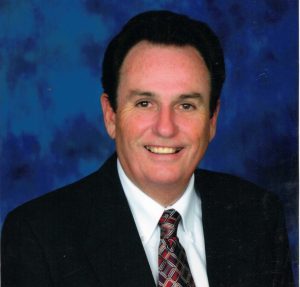 Fred Robert Niccum passed into his heavenly home, November 17, 2021,  at the age of 80. He was born in El Paso, Texas to Ray Niccum and Virginia Velasco Niccum, August 9, 1941.
Through life challenges, Fred was raised in The Baptist Children's Home in San Antonio, Texas from the age of  5 – 18. The love and guidance received there was always a tremendous blessing to him. Many years passed before he located his Mom and Dad, showing forgiveness and compassion towards them both.
Fred graduated from Lanier High School, San Antonio, Texas with a partial Track Scholarship.  He attended Howard Payne University, working his way through college,  earning a Bachelor of Science in 1963. As a senior at Howard Payne, he broke all Central Texas hiking records when he covered 58 miles from Brownwood to Comanche and back in 10 hours and 11 minutes. He went on to earn a Master of  Education in 1967 from Sam Houston State University.
Fred held a variety of positions throughout his life from Biology Teacher, Track and Football Coach, Truant Officer, Assistant Superintendent, School Board President, *Administrator of the Children's Home he grew up in for 2 years, Realtor, School Furniture Salesman, Owner and Operator of a printing company in San Antonio and Boerne, Texas, Independent Consultant for Region 4, to Director of Facilities and Planning for Clear Creek ISD and Galveston ISD.
Fred's life mission was all about giving back, encouraging, mentoring, providing guidance and leadership, and bringing joy and a smile to everyone he came in contact with- family, friends, and strangers. Throughout Fred's life, he  persevered and overcame childhood circumstances, working his way through college, changing total life/work plans to give back when asked to become the Administrator of the children's home, accepting and adapting to left side paralysis twice from strokes, never giving up, and never, ever complaining of any situation.
Fred was a member of Clear Creek Community Church, putting God first in his life; living a life of integrity that was pleasing to God. He treasured his family and went beyond measure to provide care, nurturing, and support.  Fred's legacy of love, light, and joy will continue to impact the world everyday through his loving family and wonderful friends.
Fred is survived by his loving wife of 43 years, Sharon Saunders Niccum; son, Ryan Niccum, wife Christen Niccum; son, Michael Niccum, fiancee Kathrynne Garcia; son, Fred Niccum, Jr., wife Katie Niccum; daughter, Kristi Niccum Donaho, husband Lance Donaho; Grandchildren-Samuel Donaho, Eli Donaho, Sadie Niccum and Max Niccum; Brother, George Niccum, wife Maureen Niccum; Sisters, Clara Niccum, Alicia Niccum Ramirez, husband, Reuben; Nephew, Marc Aldaz, wife Rachel; Niece, Patrice Aldaz. Fred is preceded in death by sister, Charmaine Niccum Aldaz.
Celebration of his Life Memorial Service will be held at Clear Creek Community Church, Egret Bay Campus, 999 FM 270, League City, Saturday, December 4, at 2:00 pm.
In lieu of flowers, please make donations to The Salvation Army, which has meant so much to Fred throughout his life (see link of reference-
https://activerain.com/blogsview/2030069/the-red-flyer-wagon—the-salvation-army—little-fred-niccum),
Galveston County Food Bank, or
Lighthouse Christian Ministries, Bacliff, Texas.