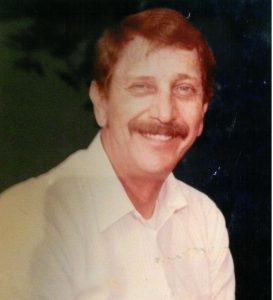 Frankie L. Jobe, 79, of La Marque passed away on Tuesday, October 18, 2016 in Nassau Bay, Texas. He was born January 11, 1937 in Antlers, Oklahoma to Johnnie and Mary Jobe. Frankie served in the US Coast Guard.
He is preceded in death by his parents and two brothers Sammie Jobe and Johnnie Edward Jobe. Frankie is survived by his wife of 47 years Belinda Jobe; daughter Sabrina Jobe; two sons Frank Darren Jobe and Joseph Gavin Jobe; grandchildren Frankie D, Nicholas, Gavin, Hannah, Chelsea, Lauran, Joseph, Austin and Andrew; great grandchildren; Mason, Reece, Avery Miranda, Jeremah, Brock, Spencer, Ashton and Madilyn; his special nieces Linda Clark and Shellie Tingle Esqviel and special friend Chang Carney.
A visitation will be on Friday, October 21, 2016 from 6:00pm – 7:00pm at the James Crowder Funeral Home in La Marque. Funeral Service will follow at 7:00pm with Pastor John Mark Benson officiating.
In lieu of flowers donations may be made to the Coast Guard Newsletter Galveston Base.