Floyd Michael (Mike) Shelton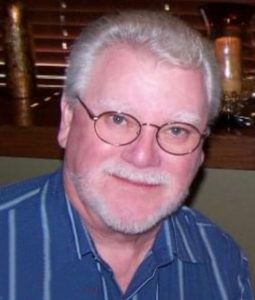 Floyd Michael (Mike) Shelton, 74, of Texas City, passed away Thursday, January 14, 2021.  Mike was born July 3, 1946, in Spanish Fork, Utah to Floyd and Dorothy Shelton.  He was a veteran of the United States Navy and was a retired Electrician from BP Amoco Chemical, Incorporated.   Mike enjoyed being a resident of Texas City and had lived here for most of his life.  Mike also enjoyed a variety of outdoor activities including hunting, fishing and barbecuing.
Mike is preceded in death by his parents.  He is survived by his wife of 35 years, Patti Shelton; two sons: Travis Shelton and Jason Shelton and wife Ginger; two daughters: Ashley Claypole and husband Daniel and Amber Roberts and husband Clay; two brothers: Melvin Shelton and wife Kathy and Murl Shelton and wife Barbara; and nine grandchildren: Austin Claypole, Jeremy Roberts, Andrew Roberts, Emily Shelton, Shelby Shelton, Megan Claypole, Jack Shelton, Dylan Roberts, and Mason Claypole.
A visitation will be held from 10:00am to 11:00am on Thursday, January 21, 2021 at the James Crowder Funeral Home in La Marque. A Memorial Service will follow at 11:00am with Chaplain Kimberly Woda officiating.