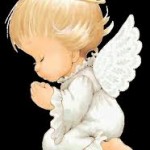 Evelyn Renee Warren was born on March 10, 2015 and passed away 2 days later, March 12, 2015. She may have lived for only two days, but she will live forever in our hearts.
Baby Evelyn leaves behind her mother, Emily Renee Warren; grandparents, John and Toni Warren; great grandmothers: Annie Warren and Patricia Warren; aunts and uncles: Andrea Warren, Audrey McKim and husband Jacob, Matthew Warren and wife Collette, Mary Alsing and husband Jason, John Warren and wife Claire, Jennifer Warren, Melissa Bryan and husband Andrew, Jeffrey Warren, Michael Warren, Patricia Warren and Daniel Warren. Along with many other numerous family members.
There will be a visitation held on Friday, March 13, 2015 from 5-8pm at Crowder Funeral Home in Pearland. Funeral Service will begin on Saturday, March 14, 2015 at 9am at Queen of Angels Catholic Church, 4100 Texas Hwy 3 Dickinson, 77539. Interment to follow at Forest Park East. Pallbearers will be Matthew Warren and Jeffrey Warren.