Eugene ("Gene") Dale Jones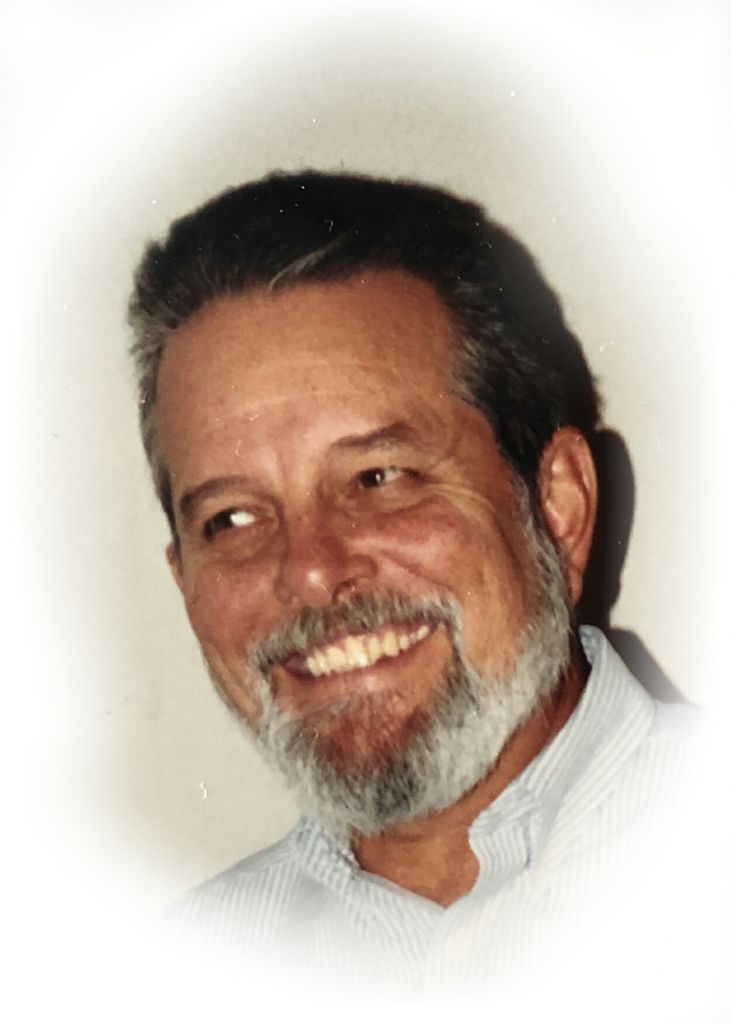 Eugene ("Gene") Dale Jones
Eugene ("Gene") Dale Jones died at the age of 70 on Thursday, January 10, 2019, surrounded by the love of his wife and family, after a hard-fought battle with signet cell cancer.
Gene was born on February 26, 1948, in Lubbock, Texas, the first child of Charles W. Jones and Cora Lee Reed Jones. During his early life, the family moved around to several Texas towns, eventually settling in Ballinger when Gene was 10 years old. His fun and adventurous streak was evident early on, beginning with the childhood adventures he would have with his two sisters, Julia and Laura Lee. In addition to his two sisters, his four first cousins, "the Jones boys," were like brothers to him and they remained close throughout his life. He graduated from New Mexico Military Institute in 1966. Shortly thereafter, he moved to Dallas and began a career in construction equipment sales and rentals, which allowed him to meld his mechanical mind with his interpersonal and sales prowess. This career moved him to Houston in 1986, to Sydney, Australia in 1989, and back to Houston in 1991. After returning to Houston, he became a municipal building and plumbing inspector, which he continued until he retired in 2016.
Gene's life was defined by so much more than just his professional accomplishments though — most notably by his 38-year marriage to the love of his life, Fran, and his neverending sense of adventure, which sent him all over the world and connected him with a wide array of friends.
While living in Dallas in the mid-70s, Gene became interested in private piloting and learned to fly single-engine airplanes, earning his pilot's license in 1976.
Gene and Fran's story began while they were both living in Dallas in the late 70s, when Gene's sister, Julia, fatefully asked her brother to fill in as a fourth at a bridge game along with Fran, her best friend. From the moment the two met across the bridge table, the sparks flew. They were finishing each other's sentences almost immediately, and a relationship for the ages was born. They married in Dallas on March 29, 1980 and over the next 38 years, continued to be the type of soulmates, rare in today's world, with true connection evident to anyone fortunate enough to witness it in action. Even in the midst of the hardest times, their house was always full of love, fun, and howling laughter.
Gene and Fran shared a love of camping, and one of their favorite memories was of a particularly resplendent sunrise in the Santa Elena Canyon in Big Bend that they saw on one of their camping trips in the early days of their relationship. They also always shared a love of baseball which, was initially centered on the Texas Rangers, but eventually focused on the Houston Astros.
In the mid-80s, Gene discovered his love of sailing. During the time he and Fran lived in Sydney, Australia, they traveled extensively throughout that continent and he continued to develop his sailing skills along with undertaking other new adventures, including bungee jumping (which was cutting edge at the time). When they moved back to Houston, it was critical that they be close to the water so Gene could sail, so they settled in the Clear Lake area. While most people would be satisfied with a house that was already constructed, Gene took on the additional challenge of building their home himself. He continued to sail over the years, and captioned a 43' sailing vessel, "The Wild Thing", and won a race to Puerto Aventuras.
In the early 2000s, Gene became interested in racing cars, and drove in numerous Sports Car Club of America (SCCA), Houston, solo races for several years, winning C Street Prepared in 2001. He also had a lifelong interest in motorcycles, riding intermittently throughout his life. After retiring in 2016, he focused his attention on long distance motorcycle rides, culminating in the achievement of one of his major bucket list items, when he rode his Harley-Davidson to Alaska and back, in 28 days.
Gene is survived by his loving wife, Frances Ekstrum Jones; grandchildren, Bailey McKenna Pruitt and Maxwell "Max" Connor Pruitt; and sisters, Julia Ellen Jones and Laura Lee Jones Reininger and her husband, David. Gene also leaves behind an extended family including his niece, nephew, aunt and cousins, as well as dear friends, who all adored him. Gene was preceded in death by his daughter, Laura Ellen Jones Lee; father, Charles W. Jones; and his mother, Cora Lee Reed Jones.
A funeral service will be held at 3:00pm on Sunday, January 27, 2019, at St. Christopher's Episcopal Church in League City, Texas.  In lieu of flowers, donations can be made to St. Christopher Episcopal Church, or a charity of your choice.