Esther Delores Mauck "Dee"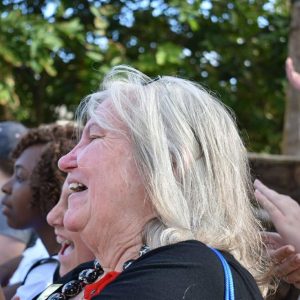 Esther Delores Mauck "Dee" (69), of Texas City, Texas, passed away on Thursday, June 29, 2017 in Houston, Texas. She was born in Pensacola, Florida, on October 19, 1947 to Catherine Louise and Louis Rogers Beasley.
Dee is preceded in death by her mother and father, daughter; Rae Gina Perrin and brother; Roy Beasley. She is survived by her husband; James L. Malm, daughter; Robin Gee Carnley, son; Brian Howard Mauck, step-son; Todd James Malm, sisters; Catherine Faye Curtis and Jerry Balderree, brother; Herman Roger Beasley, eight grandchildren; Taylor Marie Perrin, Mark Cameron Perrin, Ahysen Sean Silva, Bryana Michele Mauck, Gavin Lynn Mauck, Camren Malm, Joshua Matthew Carnley and Maykayla Rae Mauck, and three great-grandchildren; Ethan Rae Perrin, Emma Rose Perrin, and Anni Rae Mauck.
A memorial service will be held at a later date. In lieu of flowers the family asks that donations be made to either MD Anderson Cancer Center or Trinity Luther Church in La Marque.