Estelle Virginia Hamilton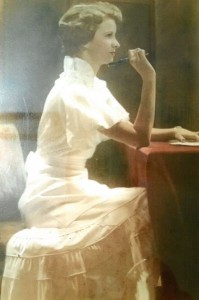 Estelle Virginia Hamilton, 100, of Texas City, Texas passed away on November 30, 2015. She was born March 29, 1915 in Bayview, Texas to Asa J. and Edna Emma Derrick. Estelle was a resident of Texas City since 1928. She was the pianist at the Westend Methodist Church for 38 years. She loved sewing, crafting, oil painting, and telling stories. Estelle also enjoyed her ice cream.
She is preceded in death by her parents, her husband J.P. Hamilton and brother Vernon Derrick. She is survived by her two daughters Leah Hamilton of Texas City and Sue Little of Texas City, and her son John W. Hamilton and his wife Stephanie of Texas City; six grandchildren and eleven great-grandchildren.
The family would like to thank her granddaughters Laura and Jen Hamilton for their devoted care.
A Graveside Service will be at 2:00pm on Wednesday, December 2, 2015 at La Marque City Cemetery in La Marque, Texas.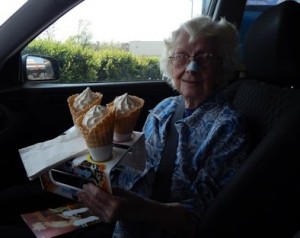 Arrangements are under the direction of the James Crowder Funeral Home in La Marque.
In lieu of flowers, please take someone for ice cream.