Erin Lynn (McMaster) Newell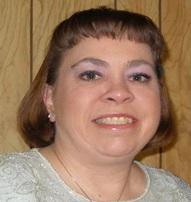 Erin Lynn (McMaster) Newell, age 48, passed away on July 12, 2018 in Webster, Texas. She was born on December 28, 1969 in Santa Anna, California.
Erin is preceded in death by her mother Yvonne McClintock McMaster.
She is survived by her husband Troy Newell of Seabrook, Texas, her father William John McMaster, three brothers Glenn, John and Joey McMaster and their families all of California, and a stepdaughter Ashley Newell of League City, TX.
Erin was a graduate of Katella High School in Anaheim, California. She volunteered at the Ronald McDonald House on Galveston Island and was a member of the Order of the Eastern Star chapter 621 which meets at the Masonic Lodge number 1053 in League City, Texas. She served as Worthy Matron of that chapter in 2015 – 2016.
She was a resident of Seabrook, Texas.
A Celebration of Life service will be held at the Masonic Lodge on September 8, 2018 at 11:00 am. The Lodge is located at 510 E. Main Street, League City, Texas.