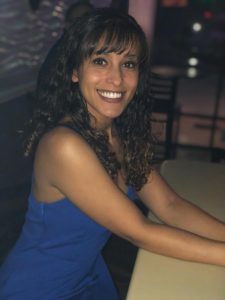 Emma Grace Osman, 34, passed away October 8, 2022, in San Diego, California. She was born August 3, 1988.
They say we are a reflection of those we walk with, of those we love. It is our hope and prayer that our lives and the lives of all who have known her, will be a positive reflection of Emma's kind, caring and gracious spirit. She was first a courageous survivor, then she was a natural-born, fearless leader. She achieved tremendously in her short-lived years of freedom and independence, serving as an inspiration to all she left behind, and to all others who strive for peace and liberty.
Emma touched countless lives with her kindness, vulnerability and joy. She leaves behind those she chose as her family: parents, Bryan and Tracie Camp; little sisters Caitlyn and Samantha Toney; dear friend, Christina Stark; and her closest friend in this life, Anita Mandle, who will care for Emma's sweet pups and constant companions, Honey and Bella, for all of their days. She also leaves behind her beloved US Coast Guard brothers and sisters to serve in strength and solidarity, never forgetting to infuse compassion and empathy into their leadership and service.
A celebration of Emma's life will be held 2:00 PM, Tuesday, November 8, 2022, in Crowder Funeral Dickinson.
In lieu of flowers, please consider making a contribution to your local humane society in Emma's name.