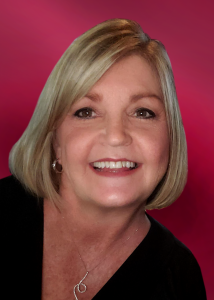 On Friday morning October 14th, 2022, Elissa Maynes Green a devoted and loving wife, mother, sister, aunt, and friend sweetly walked into the presence of her God.  We can only imagine her gentle approach with a timid grin not wanting to intrude on His busy day. We can only imagine He embraced her with a reassuring smile, "Well done good and faithful servant."
Elissa was born July 27, 1969, in Coeur d'Alene, Idaho. Elissa joined 8 siblings and completed the family for Richard Lee and Joycelyn Blackner Day Maynes. Growing up on the Rathdrum prairie, she was taught hard work by milking the cow, picking rocks, and moving sprinkler pipes in the fields. She was a track star and varsity wrestling manager for Lakeland High School and loved her Northern Idaho roots. The summer before her senior year, the family moved to Utah where she chose to attend Springville High and was a contributor to the women's basketball program until she graduated in 1987. Shortly thereafter she met her sweetheart, Philip Green, at a dance club in Provo, UT and they married on December 31, 1988.
On April 28, 2001, Phil and Elissa were blessed with the birth of their only son Aiden. From the moment he was born, Elissa embraced motherhood fully and filled his world with gentle and unconditional love.  As a family, they enjoyed many adventures together. One of her fondest memories was her role in "Team Green's pit crew" while Aiden raced go-carts and Bandolero race cars.
She and Phil lived in Provo, Lehi, and St. George Utah before venturing to Texas where they lived in Galveston, and Clear Lake Shores. There she was always fond of walks on the beach, and dining at the local eateries, and of course meeting friends wherever they were as Elissa's contagious smile and bubbly personality never did a stranger meet.
Elissa worked various jobs including medical insurance, jewelry sales, and then earned her Real Estate License where she fell in love with her career. In 2009, she began a career working in Kemah for Keller Williams helping people find their dream properties and building precious friendships along the way. Outside of work, she dedicated her Sunday mornings come rain or shine volunteering to feed the feral Kemah Boardwalk Cats (Rose's Cats). In addition, she served with the B.I.G. Love Cancer Care Foundation, bringing smiles, hope, and support to the patients of Texas Children's Hospital.
Elissa is survived by her husband Philip and son Aiden; Richard L Maynes Father, Norma Step Mom, Marc and Deborah, Chad and Helen, Douglas and Deb, Scott and Caryn, Eric and Rhonda Maynes (brothers).  Tamra and Shane Duval, Arlynne and Steven Landeen, Cherise and David Felker (sisters). Vernon and Elsie Green (parents-in-law), Kirk and Leesa, Chris and Peni, (brothers-in-law), and many other in-laws, nieces, and nephews.
We can only imagine a beautiful, joyous reunion with her mother Joycelyn, who Elissa deeply missed in the years since her passing as well as her nephew Travis Landeen.
Funeral services will be held Saturday, October 22, 2022 at The Church of Jesus Christ of Latter Day Saints at 4655 South Shore Boulevard, League City TX, visitation begins at 11:30.  Funeral Service follows at 1:00 p.m.
In lieu of flowers, Elissa would be tickled for you to donate to Rose's Cats or B.I.G. Love Cancer Care.  Both organizations will provide tax deductions. Please include in Memory of Elissa Green.
Paypal account for Rose's Cats: RosesCats96@gmail.com
Donations can be made through the website for B.I.G. Love Cancer Care: www.biglovecancercare.org.
If you prefer to send flowers, please order from Kemah Flowers and Company. Their phone number is 281/532-6933 or email at kemahflowersandcompany@gmail.com.